---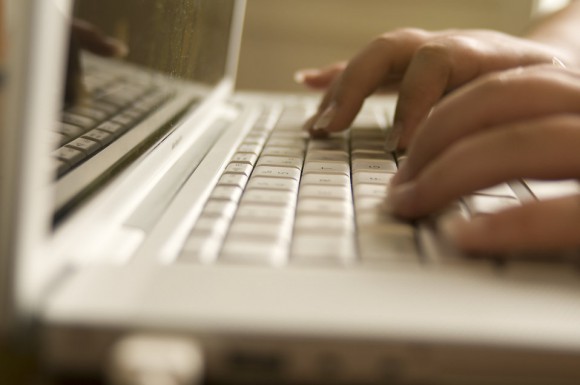 You've never used Photoshop. You don't know a lick of CSS or HTML. Text message marketing? What's that?
If you're like us, you're probably really good at one thing, and hopefully that thing is what you do for a living. The good news is, there's an app or service for nearly everything else you might be tasked with.
We've compiled the 10 most useful websites and programs that will help you tackle niche projects like graphic design and website building, saving you the time and expense of outsourcing.
1. Graphic design: Canva
If graphic design is good, you barely notice it. If it's bad, it sticks out like an eyesore. Your visual materials should stand out because of their great content, not because of how lousy the design is. Canva allows anyone to create great-looking graphics for web and print without any design experience.
Canva runs in your browser, giving you the basic tools you need to complete a design with drag-and-drop simplicity.
Its pre-made templates ensure your colors, proportions and balance are on point, while a library of more than a million images and hundreds of fonts keep your design from looking factory-made.
Use it for banners, flyers, business cards, presentations, social media graphics and more.
It's free to use at Canva.com.
2. Website building: Divi
Build a stellar website, no coding required. It sounds impossible, but Divi makes it happen. Perfect for businesses, Divi is a WordPress theme that provides a framework for you to build your website.
The point-and-click interface allows you to arrange modules on the page like you would on a drawing board—things like text boxes, images, order forms, testimonials, you name it. Then, Divi produces a mobile-responsive, multi-page site using the content you put in.
It helps to have a bit of working knowledge, like experience using WordPress, but it's not necessary if you're willing to put in a bit of time.
With Divi and a little bit of Googling, you can build a fully-functioning website in a day.
To use Divi, you'll have to download the theme from its creator, Elegant Themes. This requires purchasing an annual membership for $69 (and does not include the cost of your URL, like www.YourName.com, or hosting your site.
You'll need to purchase those separately through a service like GoDaddy or BlueHost).
3. Email list management: MailChimp
If you're in business, maybe you've heard the phrase "the money is in the list." Put your mailing list to work for you using MailChimp.
MailChimp makes it easy to design and send professional-looking email blasts to your mailing lists.
Simple analytics make it a snap to see who's opening your emails and what they're clicking on. It can even tell you the best time of day to send your email.
MailChimp pricing depends on volume. It's free if you have fewer than 2,000 subscribers. After that, you'll need to select a monthly plan that suits your needs.
4. Text message marketing: Mozeo
There's only one form of direct marketing with a nearly 100% open rate: text message marketing. But how on earth can you manage texts to hundreds or thousands of people? That's what Mozeo is for.
The simple dashboard makes it easy to send out coupons, contests, opt-ins and news to your audience via text message. Then, track the opens and responses using Mozeo's reporting feature.
Pay as you go for $0.03 per message. If you send more than 500,000 messages per month, it gets cheaper from there. Get started in a few simple steps by signing up at Mozeo.com.
5. App building: Appy Pie
It seems there's an app for everything these days, and now, you—yes, you—can build one for your company. Appy Pie is a cloud-based app creator that allows you to build a mobile application with no programming experience.
Choose from a range of pre-crafted features, like e-commerce, social integration and push notifications. You can also integrate with other industry-specific apps, like GrubHub for restaurants.
If you get lost or find you need a developer's touch, you can enlist a member of their support team via email, video chat or phone.
You can use Appy Pie for free, but your app will come with ads. To eliminate ads, select one of their monthly plans starting at $7.
6. Search engine optimization: Seoptimer
Everyone's talking about SEO, and for the uninitiated, it might sound like some secret formula kept under lock and key to get on Google's good side. The truth is, it's really just about making your website easy for Google to crawl and useful for users who find it.
Seoptimer is a free service that analyzes your website and gives you instant, constructive steps to improve your SEO.
Type in your domain, or any sub-page, and you'll get a report with actionable tips like adding ALT tags to images, improving your meta description or reducing the length of the text on the page.
It's free to use at Seoptimer.com.
7. Keyword research: Google Keyword Planner
If you're looking to bring more search traffic to your website or blog, you need to know what your customers are searching for.
You can hire a PPC (pay-per-click) campaign manager to help you find out, or you can do your own research using Google's free Keyword Planner.
Create a free Google AdWords account to sign in, then type in the keyword that best relates to your business. The keyword planner will show you search traffic over time, competitiveness with other sites, and other suggested terms your customers may be searching.
You can use the Keyword Planner to go on and build your own PPC campaign, or simply use the knowledge to help guide the content you place on your site.
8. Basic legal documents: Legal Zoom
Need to form an LLC or file for a trademark? Legal Zoom will guide you through the process, providing all the required paperwork and filing instructions specific to your state.
Many services start around $150, much cheaper than hiring a lawyer if you essentially just need to file a few documents.
You can complete specialized transactions that often come up over the course of running a business, like a real estate deed transfer or filing an annual report.
Get started by selecting the service you need and creating an account.
9. Accepting credit cards: Square
With Square, you don't need a complex third-party system for accepting credit cards or sending invoices. Take credit cards at your register or online for a 2.75% fee on every sale.
You can use Square to create your own gift cards and manage your inventory, and we love their specialized solutions for industries like food & beverage, professional services and healthcare.
To use the service, create an account and verify your identity. You'll receive your Square card reader in the mail and can begin using it immediately.
10. Creating contracts: Business Integrity
If you're a company that deals with a lot of contracts, take some of the burden off legal and allow authorized employees to create their own basic contracts using Business Integrity.
Crank out a first draft using the Document Assembly feature, or create Self-Service templates for team members like sales staff to use.
If the contract is run-of-the-mill, it's signed, sealed and delivered. It's only passed through to legal if something non-standard is added.
To get started, signup for a 28-day trial and test the waters.
What are your favorite websites for managing tasks outside your niche? Share these tools with your colleagues, and keep up with us on LinkedIn for more useful workplace tips.